User guide 3.x
Hot folder tool allows the user to synchronize one or more local folders with others located in the OpenKM repository.
Configuration
Go to the notification area of the windows taskbar.
Click the right button of the Mouse on the OKMHotFolder icon.
Go to the "Server configuration" and "Folder settings" option.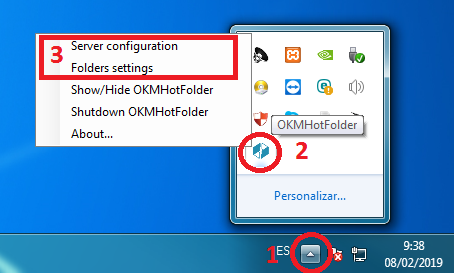 +
Server Configuration:
First, you must choose the Server configuration menu item to set your configuration values:
Property
Type
Description

Language

Select

User interface language.

User

String

User id for accessing OpenKM.

Password

String

The password of the user.

Host

String

OpenKM URL.

http://localhost:8080/openkm/
After you set your configuration values, a folder called OpenKM is created in your user My documents folder. In this OpenKM folder, a configuration there's a file named openkm.xml
Folder Settings:
Select a folder from your local disk.
Select a folder from the OpenKM repository.
Press the "Add" button ( you can also edit or delete an item from the list).
Press the "Save" button.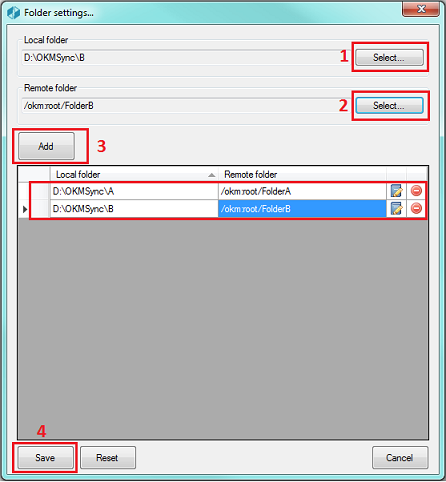 The "Restart" button - requires you accept the confirmation popup - will erase all the configuration.
Upload files to OpenKM
Copy & paste or drag & drop files into the local folder configured.
The files will be uploaded to the configured OpenKM folder and will be deleted from the local disk.
When the file already exists in the repository, you will be asked to update or not.
Log
In My Documents/OpenKM, there's a file log called OKMHotFolder.log with a complete log trace.